Assignments
Lightroom Editing
Botanical Lay Flat Series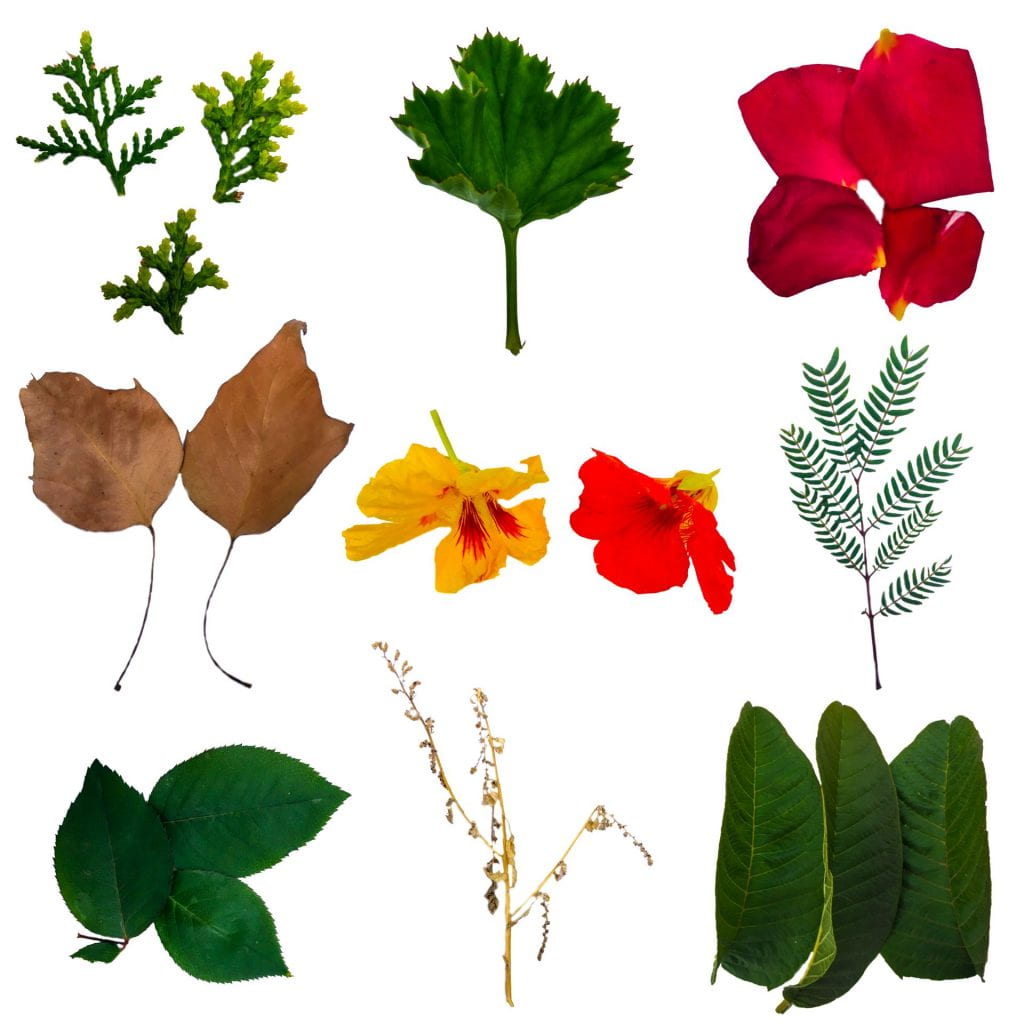 Advertising/Commercial Photography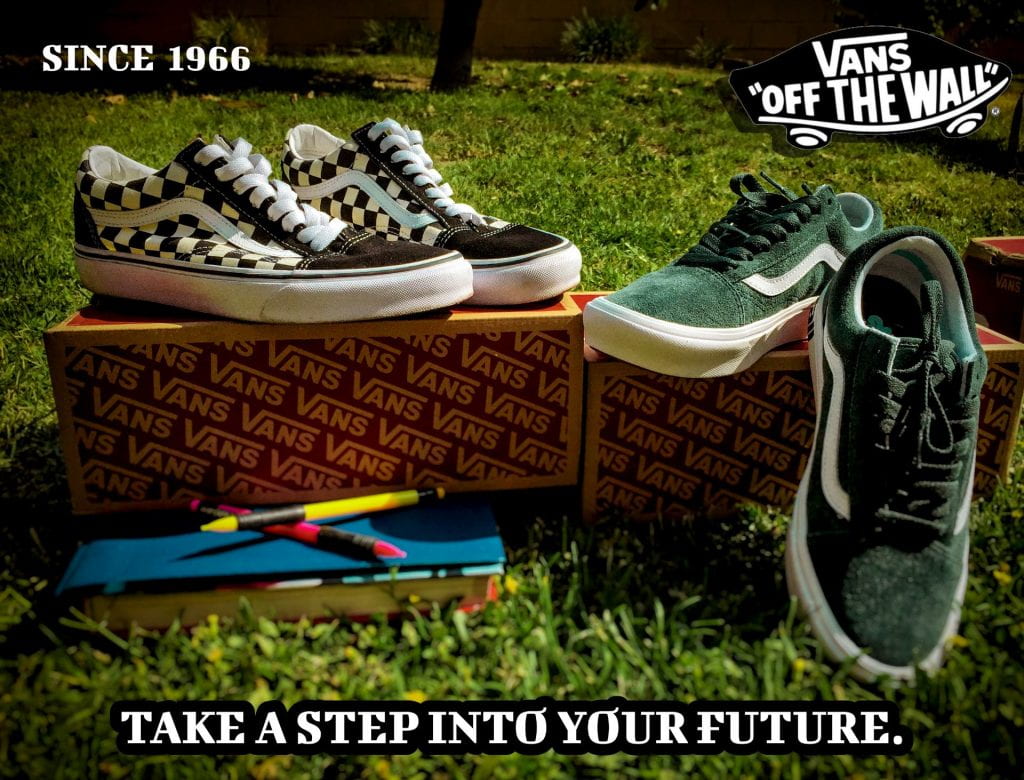 The company I am representing is Vans.
The product is shoes.
My target audience is either high school or college students.
I expect to see this advertisement in the mall, a magazine, a shoe store, social media, and maybe on television.
I will use my cellphone camera to shoot.
Natural lighting is what I am going to use since my house is usually dark inside, however, I want my ad to pertain to the outdoors.
The props I will need is the shoes, a book, either a folder, and some pencils.
3 Ads that Inspired Me
Jump Start Your Photography
10 Tips I would actually do:
Check out Flickr's explore.
Join a photowalk.
Look at popular photoblogs and get inspired. 
Listen to my favorite music.
Take on a photo-a-day project.
Read an (art) magazine.
Reproduce art by the old masters.
See an art show.
Shoot in the dark.
Shoot a family event.
Graduation Cover Design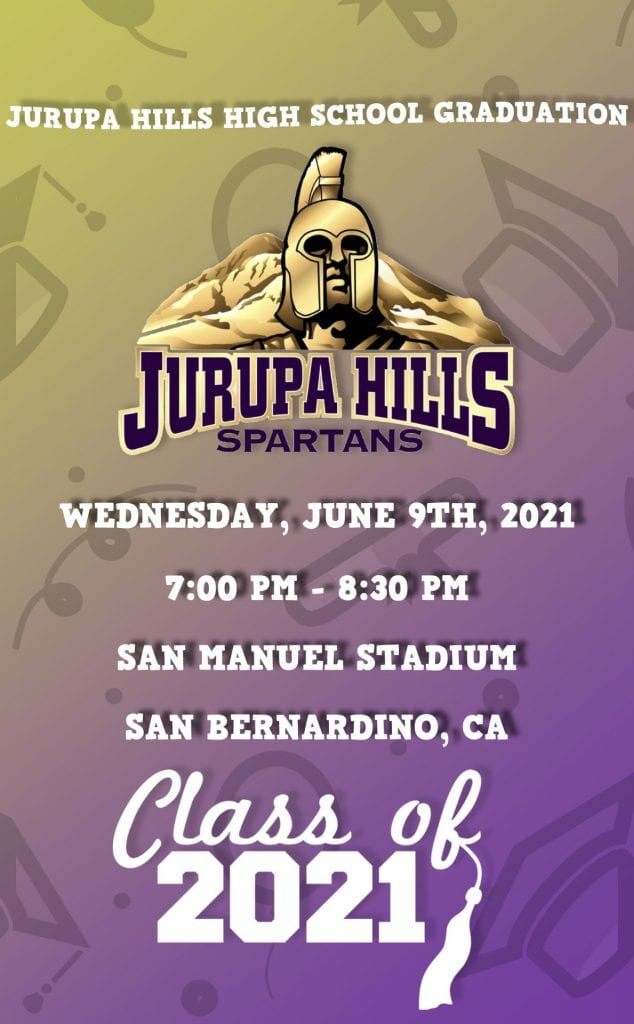 Man and Nature
Abstract Photography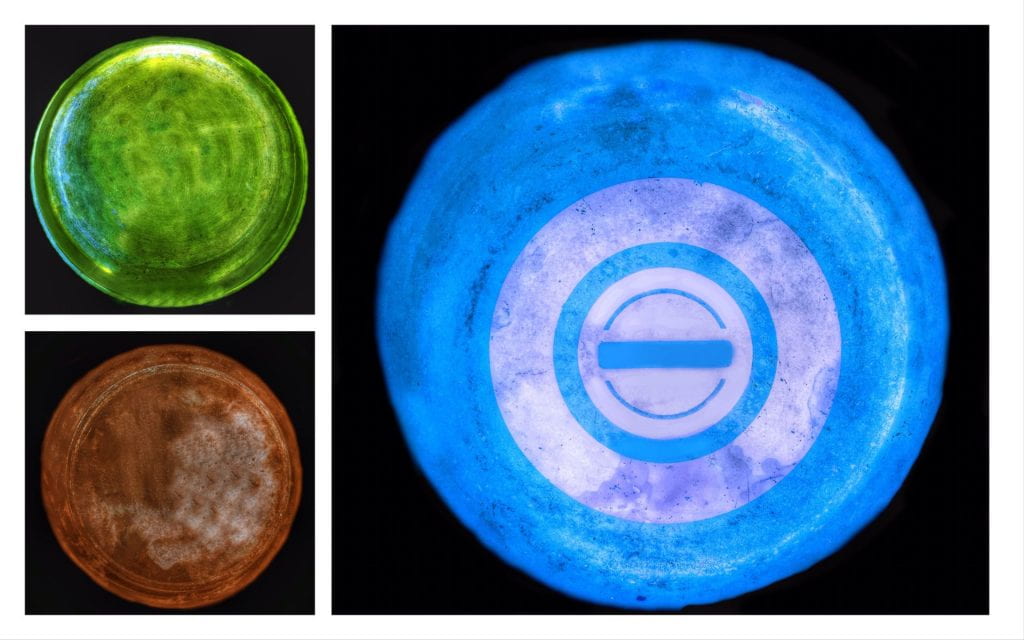 Social Media Trends for 2021
1. Show your audience your "reel" brand personality with Instagram reels or TikToK
This trend is use to show our peers what our brand is in short videos. Creating a reel or a TikTok will allow me to bring in content to my viewers and how I process my work in photography.
2. Make new friends, but keep the old: don't leave long-form video out
Livestreaming can help people meet new individuals and make a connection to inspire and educate. Being able to have a long-form video will help me to plan out my day and have a communication of what I can do better to show my brand to the public.
3. Stories capabilities are not only here to stay, they're growing
Creating stories have become a method to advertise anything we want. My brand can use stories to show my audience about any updates and share material of any kind along with previews of what is to come next.
4. Replace face-to-face time with screen-to-screen time
Live events can aid people to connect with individuals in the industry from all around the world. Attending virtual occurrences can be a way for my brand to reach others not only in my area but also globally.
 5. Make eCommerce even easier: social media becoming a one-stop shop
Social media has also incorporated to shop within the app itself and make purchasing easier. Having eCommerce can highlight my brand by allowing  my products to attract customers along with featuring my photos.
6. When it comes to content strategy, knowledge is power
Following a plan to bring in our creativity is awesome, however, having a sense of what we are doing can further develop our learning. When it comes to my brand, I can use this trend to have some engagement and motivation to keep informing my audience. 
7. Just because you can go text-heavy on Facebook, doesn't mean you should
Captions can be effective on telling others a more informative explanation, yet it can become draining if it does not pertain to what our audience wants. If I ever had captions, I will only use them for just the basic info on what my brand is.
8. Keep what's behind the brand and behind the screen at the forefront: people
People have always been what gets our work to keep growing. Attracting people and getting suggestions of what they will like to see in the future, should be taken in consideration because people are the main factor to continue our brand.
Broad Museum Collection: Image Critique
I like how that the brown color tone is being use throughout the piece. If there were bright colors in this piece I will not be that cool to look at.
The many shapes gives this artwork a sense of organic freedom because I think the artist was playing around images and lines.
The heads of the rats and men makes me speculate that the animals is an entity of humans because there are times in where we feel out of control and lose ourselves. 
I like the image on the far right in where there is a face but the eyes are in a different size. One is more bold while the other is smooth.
The focal point of this piece is in the middle since there are images in where they are asymmetrical. I still have no clue of what it can mean, yet it catches my attention to know what it may symbolize. 
Pop Art Portrait Series of 4
Senior Portraits
The location that these photos were taken was at my backyard and I used natural lighting. The apps I use to edit are Snapseed and Lightroom Mobile. My editing process in Lightroom was I used a vintage profile to get all my pictures the same. I then used some effects such as texture, clarity, dehaze, vignette, and a little bit of grain. I also used some sharpening to get in more details around myself. In Snapseed, I use the lens blur to blur out my background so I, myself, can be the main focus. Next, I use this tool called the glamour glow to make my pictures appear softer. The brush tool came in handy for when I tried to lighten my face a bit and darken some parts of the background. The last step in my pro-processing was using the portrait tool to control my skin scooting, eye clarity, and face spotlight. My opinion about my photos are since I edit and shot them with a self timer by myself, I feel that they came out decent enough. I don't usually do portraits, but I believe it was an good experience to do them with myself as the subject. I guess shooting in this style helped me brushed up my knowledge and skills in this type of photography.
Public & Private Self Portrait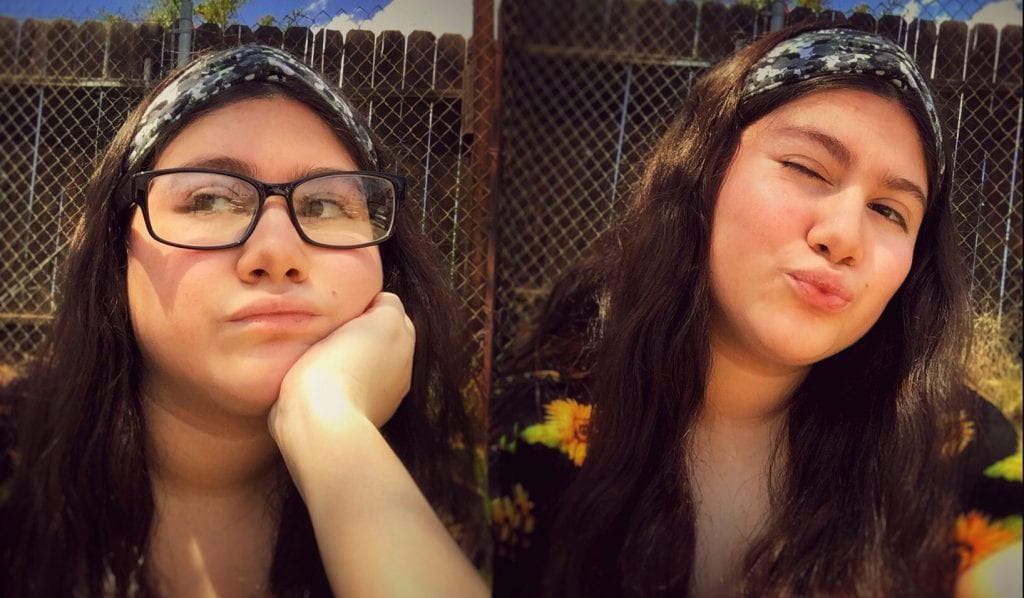 Photography Job Hunting on Indeed
1st Job: Fashion Photographer at ZooShoo in Chino, CA
This job is hiring people who are able to shoot models wearing clothing of this brand. Also, it has duties of having weekly outdoor photoshoots with any new products, designing and producing so they can be used for ads, banners, etc. My compensation will depend on the experience and skills I possess. The photographer needs to perform media research and collaborate with a marketing team. Some of the requirements I will need for this occupation is 3 or more years in photography, knowledge in Photoshop and Lightroom, strong strategic and relationship management skills. In addition, with being a self-motivated and innovative thinker and be hard working, organized, and detail oriented. There are some requirements I will need to improve in considering getting this job.
2nd Job: Photography Assistant at Legends Sports Photography in Seattle, WA
This job has a salary of $13 – $15 an hour along with it being part-time. There are 2 positions of it which is being a logger and organizer. The first position is assisting photographers during sporting shoots to make sure that the images and the model are organized. They are required to pay attention to detail and obtain good penmanship. The second position is being a customer service representative for the company. I will have to work around young people and be comfortable in public speaking and being assertive in large crowds. The qualifications I'll need are a high school education and having a 1 year experience in customer service. I will have to start around 7 in the morning and end around 2 in the afternoon. Since this occupation will have this person to travel to multiple locations, I will need to have some sort of transportation.
Landscape Oil Painting
Emotion Photo Series
Review of 2 Articles on Canon Lens Experience
Underwater photography is one of the difficult types of photography to mastered. Stephen Frink, an underwater photographer shared his experience about shooting animals in the ocean can be a challenge. My views about this type of field requires a lot of practice because usually the work comes in the form of being under water and not on land. One of the obstacles within this field is that Frink said that you must project a benign presence. What good will come out if the animals are going to flee away in the middle of shooting. You will not want the animals to leave if they think that you are a predator so having an appearance that isn't threatening should be taken in account. A key point I got is that we should minimize the amount of water through which we're shooting. Even if we think we leave quite a distance between the subjects, they will look that they're close to the lens after taking a shot. Also, the subjects should not be distorted by the affect of water. Since underwater is dark, ISO is important along with having a good wide lens. However, too much ISO will create a low-quality image. The usage of flash can be a good help because it can help balance out the color shift that happens with the blue water. Capturing marine life is not easy, therefore, the type of lens and shutter speed are factors that play a role in how underwater photography can be learned.
Travel photography is distinctive because there could be landscapes, portraits, still life, wildlife, and even more integrated into this type of genre. Being able to take pictures of things that are far away from home can open new viewpoints about the world. Journeying to a new environment can highlight something we may never thought of because we are in a zone that is unfamiliar to us, yet it gives off good comfort. I think travel photography can also be used as photojournalism because a photographer can capture what is happening in parts of the world while also touring. Since I don't travel a lot, I want to be able to have an idea of what I would want to shoot if I ever had the chance to experience it in the future. I think that documenting a global scene can be a form of getting your creativity to shine even more because there can be so many things you can work with. Randy Kerr, a travel photographer, likes to prepare himself with his location before deciding to shoot. I think it is helpful to get what an unacquainted location is like in order to strengthen the connection one with have with it. Furthermore, I believe that we can create a personal connotation of a locale by taking in what we see and producing a sense of style of what that specific place means to us.  
My Favorite Photo from 100 Most Influential List
This image has a strong impact on me because an innocent little boy was murder for something that wasn't harmful. The story behind this photo makes me feel angry for the people responsible for his death because he was only a kid and was strip away from his life just because he was flirting with an older woman. I have no opinion on what Emmett Till did while interacting with the woman but the consequence of that situation was brutal. I believe that Emmett is not at fault because he didn't knew better to flirt with a taken person. The people who did the crime are the ones who caused great sadness among Till's family. 
I also think that this event caused the rise of brutality with African Americans. This photo is evidence of what happens to these types of people and that we can't ignore it anymore. The photographer, David Jackson, really captured a moment of people grieving for a deceased family member which is devastating to witness. I think that Emmett should not have been murder because he could have reflected on himself and never do that to women who are in a relationship with someone else. The court system handling this case acquitted the men who committed the crime which is unjustifiable because they were clearly guilty. When the jury let the men be free off the charges I felt that the court system does not always do it's job of incriminating people who are at fault for a crime. Let alone that the jury was white along with the criminals makes it seem that racism was play into what the outcome of the case will be. 
Creating a Work in the Style of Sandy Skoglund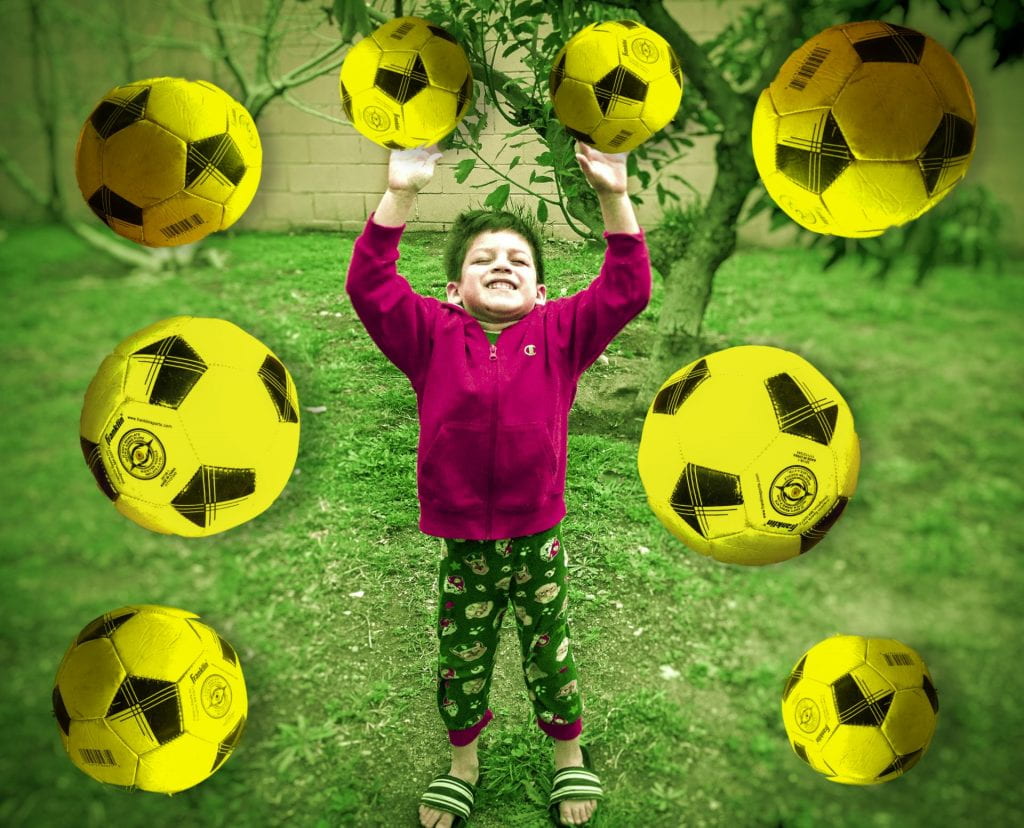 I think that Sandy Skoglund's work is very unique. I especially like this work because of the color contrast with the blue and red. Her art gives off a feel or surrealism by building up multiple images of the same object but in different sizes and positions. I think that branch of some tree that goes through the middle of the picture is the focus point. I can tell that this work took some time to accomplish because there are numerous leaves incorporated. Having to shoot the same object a lot of times with different angles takes awhile. It may be seem that some of the leaves look like they are floating even though usually there is no wind at an office. The people are placed at the right distance from each other and their clothes match with the red color. Based on the shape of the leaves I predict that this was shot when winter was approaching or the end of autumn because trees in these seasons are bare and their leaves start to fall off. Skoglund does an amazing work and it looks like a lot of great effort was put into creating these types of images.
Creating a Work in the Style of Wassily Kandinsky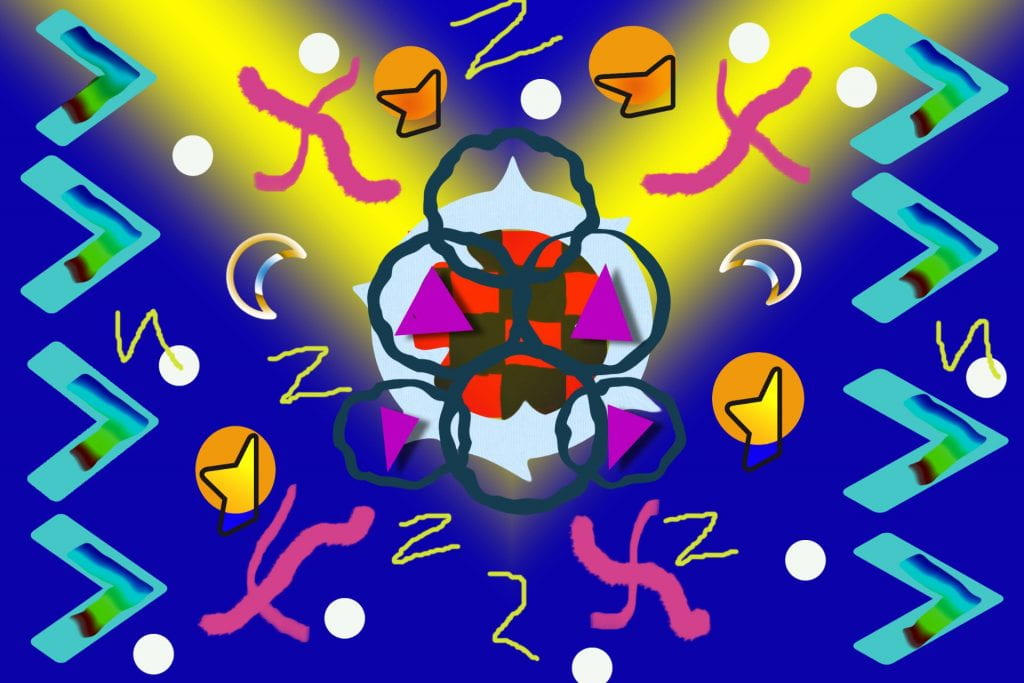 Wassily Kandinsky's work is geometrical because it involves the usage of shapes. I like how he incorporates color into his art because I think it gives it an abstract feel to his pieces. This work of his is my favorite because of the type of paint he use which I believe is watercolor. I like the blending technique of the purple, yellow, and blue color. This art has contrasting tones within the many colors present. I think that the black lines stand out to me the most because they are not that big and they look simple. The little checker board to the right goes well with the overall subject of this art. Kandinsky did a great job in leading his viewers to wonder what his art means. I am still not sure what this work means but I am fascinated by the curves, circles, and rectangles. He also is excellent in using composition because this artwork has balance in terms of the objects he painted. 
Levitation
Read and Reflect: Why is Photography So Important?
Photography is important to me because it can be used to tell our life experiences. Taking photos of what is happening in our daily life is a way to make memories. Since we all can't remember every detail of some event that happen in the past, we have images that were captured to show what occur in that time frame. Also, photography can be utilized to tell stories around the world. Photojournalism is similar such as telling people news but in a visual form. Photos can help preserve any issues at hand and might make people take a side of a debatable topic. Having a glimpse of the world by shooting is how people can change and make better choices to shift history in any way it takes.
I think photography is a language that people can learn because instead of writing we can just use illustrations to tell them. The way we edit such as having compositions is how people express themselves and even portray emotion of some kind. We have the control to tell others what our language is by speaking in photos as a substitute of words. In addition, photography can aid people who are trying to have a business. Photos can advertise products to consumers and try to persuade them for purchasing. Clients are on the lookout for products that will help, so marketing can be done in images. This can then lead for people to make some sort of income. Photographers can sell their photos for any price that seems agreeable and satisfy their customers for the well edited pictures they took.
Social Issue Poster
I am against the death penalty because I feel that people who have committed crimes should not be put to death. For me I think that dying is sort of cheating because these people are not really being punish unlike people who are in prison. People who are for this issue believe that people who did tremendous damaging causes should died so no other crimes can be committed. I understand their point of view because we tend to blame others for what they did that left negative outcomes. However, I think dying is a way for others to not reflect on their actions therefore, the death penalty should go. I think my poster does get my point across because of the text and the no hanging image I put off to the left side. I think the focal point of my poster is the image in the middle because there are people who are stuck in a cell waiting for their death to come. The death penalty is an act that goes on in the courtroom as you can see I added a picture on the background. Also, I know there are others way to die not only hanging such as getting electrocuted, poison, stone, beaten, and even guillotine. Furthermore, I value that my project is a way for others to think about the crucial situation in whether to abolish this action for being executed on individuals.
I am influenced on my decisions by many criminals who do not feel sympathy for the harm they did on others. Early on of this year, I encounter an innocent person receiving this type of punishment for crimes that were committed in the 1990's. People who did crimes from a long time ago should not be on death row because I feel it doesn't make sense to kill someone for things that were done in the past. People who are not guilty and are sentence to death should not go through this mistreatment because there are many criminals who are actually guilty. I think all people who did crimes need to at least serve years in jail so they can think about what led them to do these sort of things and probably change themselves. I do not think my artwork does not offend anyone because there are also times in where others think that certain types of people should receive capital punishment. There are cases in where African Americans will not be off the hook unlike white people. There are times in where race plays in what the result will be, but I think no matter what background you come from, everyone who did crimes needs to be locked away for awhile.
Shadow Series of 4
Critique of Silver List Photographers
One of the photographers that I critique is Carl Bower. On his homepage, his work are portraits of people. I like how he has pictures in black and white since I have a liking to this type of photography. The editing is well done in getting shadows and contrast in portraits. As well as for his color photos, Bower has good lighting and captures a story of different people from different areas of the world. His website format is on point because he has galleries of his work. My favorite gallery of his as of now is named "Chica Barbie." I believe that this gallery shows the beauty of people since I see women in pageant shows in Columbia. Bower has this contact info shown and has an about me page along with his social medias. The insight I get from his photos is trying to get adversity and express what it's like to be a person.
The second photographer I chose to critique is Granville Carroll. I like how his website has a menu option which then show the galleries he has. His homepage has a quote which shows what he photographs in which is capturing the universe. His work seems to be astronomical because it looks related to space. My favorite gallery is the one that shows Cosmotypes. I wonder what editing Carroll does because it seems most of the photos within this gallery is just different stars in a black background. This photographer's style is shooting what a galaxy is through his own perspective and what makes this phenomenon unique. I think that his work is abstract and different because I do not really look at this photography, but it feels new to me. Shooting in this way can be distinct because humanity can play a role in the origins of our universe.
Vintage "Tintype" Image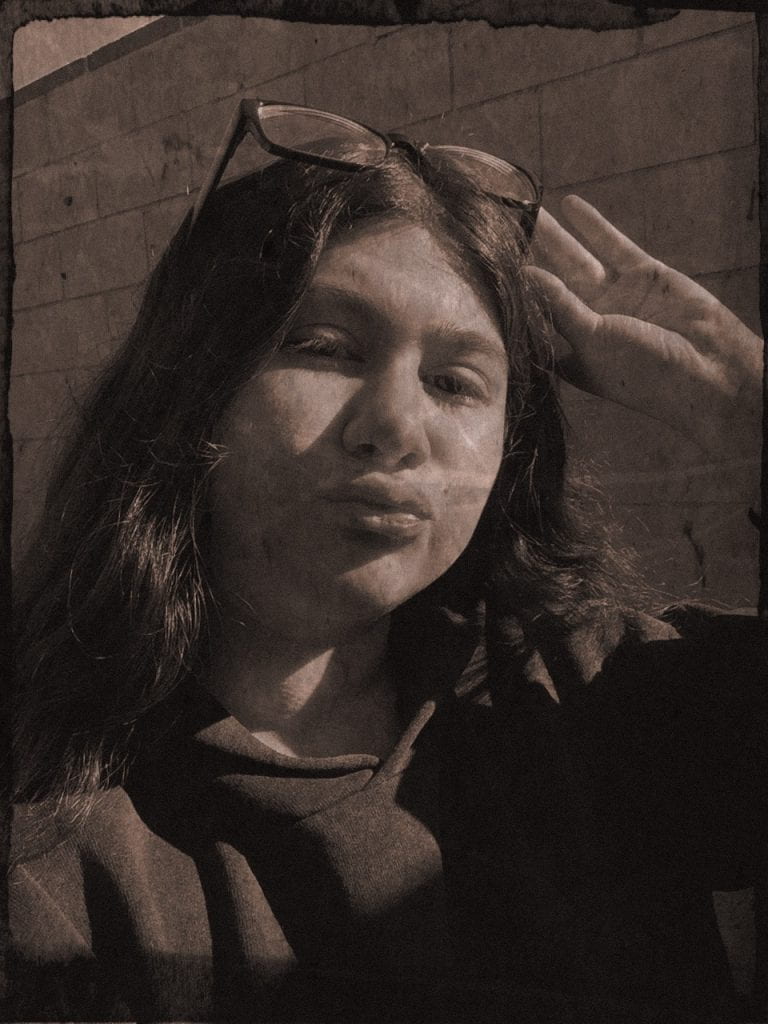 Tintype photography is where an image is taken and is modified to look like it was taken from the old times. To make this type of photography, an image is processed on a thin plate of metal. Collodion is a solution that is put onto the plate to make the image on it start to get a vintage style.
The steps I took to create my tintype image were:
I use the app Pixlr to edit.
I pick out a filter within the app. I chose the filter called "Blackfyr" to create the border.
I did some adjustments such as lowering my highlights and bringing up the shadows.
Since my image was in color at first, I decided to change it into vintage. I used another filter called "Harrison" to alter the color I had. Also, I change the temperature into a warmth tone than a colder one.
After all these steps, my image was still lacking the tintype style, so I added a grunge overlay known as "Dusty" and "Scratch" to add some spots. In addition, I tried to sharpen the picture a little but not too much, so it does not clash with the filters.
Toy Photography
Hockney Style Self Portrait Joiner
$10,000 B&H Photography Shopping Spree
Canon EOS 80D DSLR Camera – $899.00
I would need this camera in order to shoot in the studio. I plan to use this camera to photograph people while in a professional environment.
Canon RF 24-105mm Lens F/4 – $1,099.00
This equipment would be needed if I ever want to shoot with a lot of light. I plan to use this when shooting for a shallow depth of field.
Digital Monolight with Transmitter Kit – $699.95
I would need this equipment to be able to shoot in because I need the appropriate light while being in a studio. I plan to use when trying to photograph portraits either in color or black and white.
Elinchrom ELB 500 Dual to Go Kit – $2,124.95
This equipment would be needed whenever I an trying to shoot outside in a smaller form. I plan to use this when the weather outside is warm and sunny.
Canon Speedlite 470EX-AI -$299.00
The flash will be needed to measure the room I am in along with distance to create a bounce flash. I will probably plan to utilize it when the light inside a studio or building is a little dark.
Canon EF 100mm f/2.8 Macro Lens – $1,299.00
This type of lens would be needed if I want to shoot landscapes with a sharp depth of field. This has a wide aperture so I can plan to use it for close-up shots of an object.
Rosco Slit Drape 36" x 8' – Solid Silver – $15.95
I would need a drape in my studio so the subject would not have a plain background when shooting. I plan to use this drape whenever I do fashion photography because this drape gives off a shimmering texture.
Savage Painted Canvas Backdrop (8×12', Eclipse) – $287.99
This backdrop would be used in most of shootings because the color is in a neutral shade of grey. I plan to make it the main background color in photos.
Savage Background Port A Stand Kit – $144.87
This will help support my backdrops so it can stay standing and not fall. I plan to use it whenever I'm in a studio.
Peak Design Carbon Fiber Travel Tripod – $599.95
This piece of equipment would be needed for trying to capture sharp motion instead of trying to hold the camera when a subject is moving. I plan to use it when I must go somewhere outside of my studio.
Apple 16" MacBook Pro (Late 2019, Silver) – $2,499.00
I would need to get a computer to import all my photos as well edit them. I plan to use it all the time to store my pictures in different folders and be organized to find them later.
My total came out to be $9,968.66. I didn't waste all the $10,000 because I wanted to save some money for any future purchases. I had money left over so I can have enough if any newer models of photography equipment came out so I can at least buy them in the upcoming time.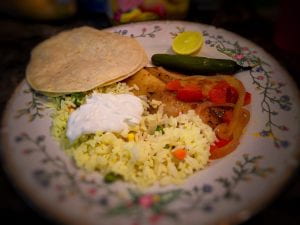 Food Photography